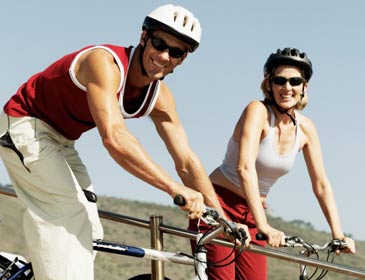 The cyclists in the Tour de France can burn nine thousand calories per day. Number of calories you burn will make you tempted to do this sport.
Before you begin, you'll want to prepare food for cycling. It takes the food with slow-burning carbohydrates to maintain your stamina. That means you need some snacks while cycling.
As quoted from the telegraph, to maintain the stamina from hour to hour, you need extra energy to do it. Snacks such as whole grains, beans and oats is very good to be consumed every hour to maintain stamina.
Also make sure you drink every hour. A bottle containing a little sweetener can restore depleted stamina and avoid the body from dehydration.
For lunch, choice of bread wheat and some vegetables are also able to maintain your stamina. Sliced chicken and a sprinkling of grated cheese will complement sandwich.
Do not eat dessert after lunch. cycling back to your home and celebrate the practice with an ice cream.