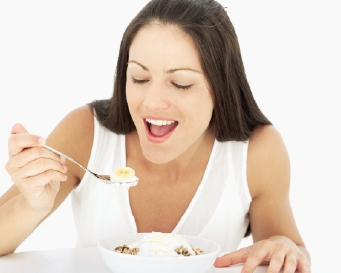 One scoop of ice cream, chocolate pudding with a molten fla or cheesecake may be the perfect dessert after eating lunch or dinner.
All the food is certainly not recommended for those who are dieting, because the sugar content and high calories. But that does not mean you can not enjoy dessert after a meal.
Reporting from the LIVESTRONG, the following are safe to eat dessert variety dieters:
Fruit Bake
Fruit is the most ideal dessert for the diet because of its natural sugar content. If you get bored with fresh fruit, you can serve it with baked way first. Baked fruit will taste sweeter and remove fluid such as syrup. So you do not need to add more sugar. Select your favorite fruit, misalnhya pineapple, peach, apple or pear. Cut crosswise, and bake for three to five minutes.
Frozen Yogurt
These types of foods that are popular in Indonesia, this could be an alternative to dessert. But you also must be smart selection. First thorough nutrient content and calories. Frozen yogurt is good for the diet should be no more than 70 calories per serving. Choose only fresh fruit for topping and avoid topping a lot of sugar such as cookies, jelly or syrup.
Smoothies
Smoothies can be an appropriate dessert for dieting, for a mixture made from real fruit and low fat yogurt. Select your favorite fruit, can be fresh or frozen fruit. Strawberry with mango or blueberries with pineapple could be the right combination for flavor. Put in blender, add 1 / 2 cup low-fat yogurt and process until smooth.