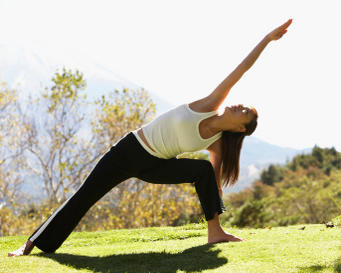 Do you want a healthy body and mind? Take your time to work out in a green area, for five minutes. According to the study, the activity known as the 'green exercise' can improve mood and confidence. What kind of 'green exercise' and how do I run?
Quoted by the Times of India, 'green exercise' is a sport or physical activity carried out in the open. Team researcher Jules Pretty and Jo Barton explained further, the activities carried out in a green area can reduce the risk of mental illness and improve health.
"For the first time in scientific literature, we successfully demonstrated the positive effects of nature on human mental health condition," said Pretty.
From the analysis of 1252 persons (of age, gender and mental health differently) who underwent ten tests in the UK, found that outdoor activities affect the physical and mental progress of participants.
These activities include walking, gardening, biking, fishing, sailing and horse riding. After doing outdoor activities, participants showed changes in mental health is quite drastic in the sense that positive. And, major changes were only obtained with a move for five minutes every day.
"We believe, do a 'green exercise' has the potential to provide many benefits for mental and physical health of humans and the environment. Moreover, this activity is also not costly. Just looking for a green area around where you live," added Barton.
'Green Exercise' does not have to be done in the countryside or mountains, but can also in urban areas. Simply search the area near your home beautiful. For example, the city park, backyard or other area is overgrown with grass, trees or flowers.