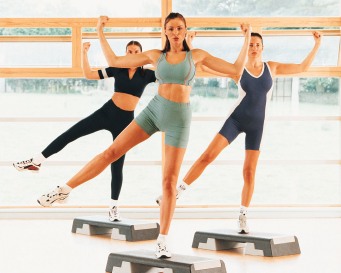 Often difficult to sleep at night? It could be because you are less physically active. To fix this, try doing regular aerobic exercise.
According to one study, regular aerobic exercise can improve sleep quality, vitality and regulate emotions. This is the first study done in studying the effects of aerobic exercise in middle age and old age are diagnosed with insomnia.
Some 50 percent of respondents surveyed complained of chronic insomnia. They were asked to do aerobics on a regular basis, and the results showed a dramatic improvement in sleep quality of patients, including the duration of their sleep.
"Insomnia increases with age. In middle age, quality of sleep will change significantly. Identify the behavior to improve the quality of sleep is very important. Through this research, we can assure that aerobic exercise is the easiest strategy to help people sleep better," said Phyllis Zee, director of the Sleep Disorders Center at Northwestern University.
This method is certainly more secure for people with insomnia because they do not have to involve sleeping pills usually have side effects on health.
Zee also explained, sleep is one important component in running a healthy lifestyle, which is as important as nutrition and exercise needs.